She is clothed with strength and dignity; she can laugh at the days to come.
EMBRACE WOMEN'S MINISTRY
Where women embrace one another in love, support, encouragement and friendship and spiritual enrichment.
2020 SCHEDULE
WMU - Meets monthly on the third Thursday at 1:30 pm. (suspended until further notice)
Women's Video Connection
Women's Upcoming Events (Coming Soon)
Dear Sisters in Christ,

I would love to be writing to you to share all the new classes and events for the 2020 year. However, we now find ourselves in a new situation; one of isolation. With that
being said, all of our events together have been canceled or postponed.
But I still write to you with joy in my heart because this new time in our lives is an opportunity for new ways to share the gospel, have Bible studies, and encourage
each other. One way we are doing this is through a WOMEN'S ONLINE BIBLE STUDY that I will be teaching every Saturday evening by video. I hope you will join
me online.
In addition, to start your week off right, we are adding MONDAY MORNING DEVOTIONALS presented by Virginia Grounds as well as TUESDAY MORNING
TESTIMONIES called "WOMEN IN THE WORD" hosted by Dee Humphrey.

The community wide women's conference presented by Out of the Ordinary ministries for September 12, 2020 has been postponed. A new date has not be set at this time.
Remember God's got this! Until we meet again…

Yours in Christ,
Michelle Roberts
taught by Michelle Roberts
Monday Morning Devotionals
taught by Virginia Grounds
Upcoming Events Coming Soon!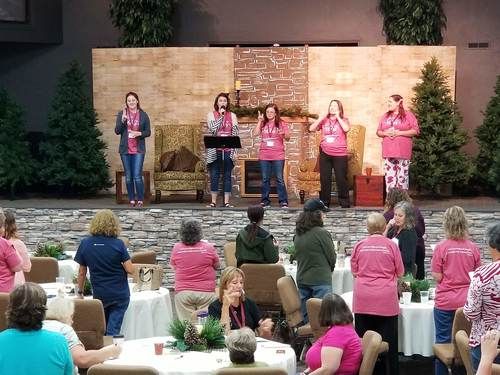 We'd love to hear from you. Fill out the form below to get started.